About St. Andrews World School Best School In Indirapuram Ghaziabad, Haryana

St. Andrews World School believes in "EDUCATION FOR ALL" because we know "Education is what remains after one has forgotten what one has learned at school." Learning is much wider than just academics and so…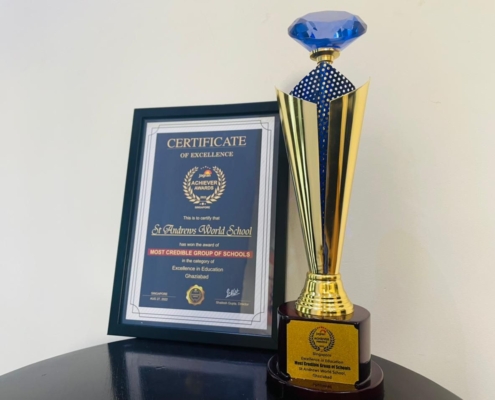 ST. ANDREWS WORLD SCHOOL
Honored with the prestigious award in Singapore
MOST CREDIBLE GROUP OF SCHOOLS
Excellence in Education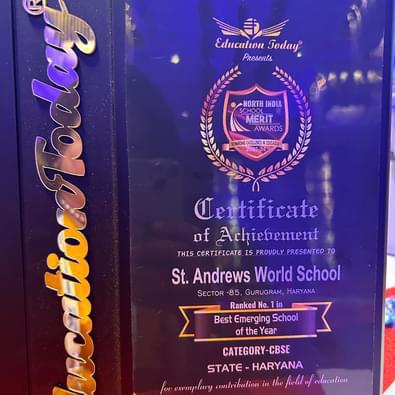 ST. ANDREWS WORLD SCHOOL
Ranked NO.1 in BEST EMERGING SCHOOL
ST. ANDREWS WORLD SCHOO
Best EMERGING SCHOOL of the year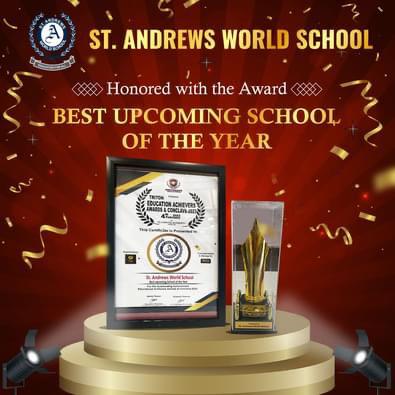 ST. ANDREWS WORLD SCHOOL
Honored with the Award BEST UPCOMING SCHOOL of the year
Our Events & Notifications

Co-Curricular Activities

TESTIMONIAL
I love my school very much.My teachers are good and Hardworking.i enjoy all the activity classes.i love to go to school.
Class-|
I like this school very much as every teacher here explains every concept in a very good manner.
Class-VI
I love to go to school,Here i learn many things like dance,music,sports etc.English is my favourite subject,i love Reading English storybooks and write stories on my own.
Class-VII
My School is my Second home.The way teachers teach i find the lessons are always interesting and properly understandable.
Class-IV